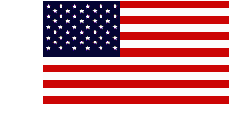 TEAM Action Gear/Books/Military

---
Special Operations: Post Vietnam Special Operations: Vietnam Special Operations: General, Histories
Vietnam Military Reading Lists
---
U.S. Special Operations: Post Vietnam

Black Hawk Down : A Story of Modern War (Hardcover)
THE story of The Battle of Mogadishu, October 3, 1993. Everyone should read this true story about the men of Task Force Ranger.
Paperback


The Immaculate Invasion (Hardcover)
The author (Bob Shacochis) spent time with a few Special Forces "A" teams in Haiti. The book shows what it's like conducting these, often frustrating, peace keeping and civil affairs type missions abroad.
Paperback


The Commandos : The Inside Story of America's Secret Soldiers (Paperback)
Mr. Waller reports on the training and the missions of some of America's elite soldiers, sailors, and airmen. From initial special operations training through Operation Desert Storm and on into the future of U.S. special operations. This book is a good basic source of information.
Hardcover


The Company They Keep : Life Inside the U.S. Army Special Forces (Hardcover)
Ms Simons (the author), who has a Ph.D. in anthropology from Harvard, is also the wife of a Special Forces soldier. This relationship allowed her access to Special Forces soldiers and their families. The author's area of expertise allows for a different look at the men of the U.S. Army Special Forces. An interesting read.
Paperback


Delta Force (Paperback)
COL Beckwith writes of his military carrer, from his tour with the British SAS through Vietnam, his founding of Delta Force (SFOD-D), and the tragedy at Desert One. Nothing too current here, as the book was written in 1983. While dated, the book is still a good read.

On Wings of Eagles (Paperback)
On December 28, 1978 two employees of Ross Perot's Electronic Data Systems Corp.(EDS) were jailed in Tehran, Iran. Mr. Perot obtained the services of LTC Arthur D. "Bull" Simons, USA (ret), the leader of the Son Tay raid, to get them out. LTC Simons, along with several EDS employees went to Tehran and came back with their two co-workers. This true story by Ken Follett reads like a novel.
Urgent Fury : The Battle for Grenada:...
See index under such subject headings as Special Operations Forces, Rangers, Delta Force, and Navy SEAL Detachments.

Operation Just Cause : Lessons for Operations Other than War
Offers the Army practical lessons for current and future operations other than war.

---
Special Operations: Post Vietnam Special Operations: Vietnam Special Operations: General, Histories
Vietnam Military Reading Lists
---
Search for almost anything on Amazon.com!